€100,000 fine handed down following asbestos exposure
A fine of €100,000 has been imposed on McAleer and Rushe Contracts UK Ltd, a UK-registered construction company, following an earlier guilty plea to a charge under the Safety, Health and Welfare at Work (Exposure to Asbestos) Regulations 2006 and 2010.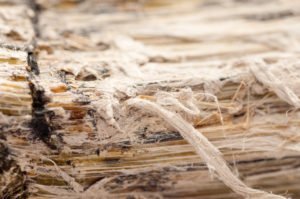 The case arose following the exposure of a number of workers to asbestos fibres at a construction site under the control of McAleer and Rushe Contracts UK Ltd in Dublin city centre on 23 June 2016.
The construction project involved the conversion of Findlater House, a six storey high 1970's building, into a hotel.  On 23 June 2016, ceiling boards containing asbestos were taken down, broken up and thrown into large black bins, thereby generating asbestos containing dust. An investigation by the Health and Safety Authority concluded that the workers involved in this activity were exposed to asbestos, a known carcinogen.
McAleer and Rushe Contracts UK Ltd pleaded guilty to a charge under Regulation 7(a) of the Asbestos Regulations, in that they failed to carry out a risk assessment as to whether the ceiling boards contained asbestos material, prior to their removal.
Mark Cullen, Chief Inspector with the Health and Safety Authority said: "Exposure to asbestos fibres can lead to fatal diseases many years after exposure.  It is a key requirement of the 2006 and 2010 Asbestos Regulations that all employers, particularly in construction and demolition work involving older buildings, identify the presence of asbestos containing materials. This should be done in advance of any works commencing, thereby allowing appropriate measures to be implemented to prevent exposure to asbestos by workers or anyone else who could be affected."