Multiple failings at chemical manufacturing firm
A chemical manufacturing company has been fined after failing to manage the risk of exposure to chemicals harmful to health, resulting in workers being exposed to chemicals which caused long term damage to their skin.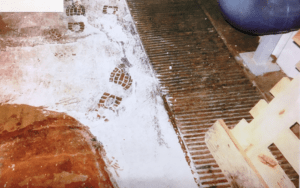 Teesside Magistrates' Court was told how employees working with chemicals at Fine Organics Ltd (now trading as Lianhetec), Seals Sands, Teesside, were regularly exposed to the chemicals, which can cause sensitisation of the skin, from October 2013 to December 2016. Workers suffered rashes and in some cases were unable to continue working at the site.
The substances workers were exposed too, were intermediate substances used to manufacture a crop protection product sold under the trade name Solatenol. Though, the HSE stressed, the finished product itself was not one of the substances involved.
The HSE's investigation found that Fine Organics Ltd had multiple failings in their handling of hazardous substances. They failed to:
Conduct a suitable and sufficient risk assessment;
Prevent the release of hazardous substances;
Prevent spread of contamination;
Properly decontaminate;
Have in place an effective system of health surveillance.
Fine Organics Ltd, of Seals Sands, Teesside, pleaded guilty to breaching 2(1) of the Health and Safety at Work etc. Act 1974 and was fined £224,000 and ordered to pay costs of £17,098.
Speaking after the hearing, HSE Inspector Julian Nettleton said: "This was a case where the company failed to assess the risk and failed to implement appropriate control measures to manage the risk of exposure to these chemicals. If this had been done, then workers would not have been exposed to the chemicals and suffered harm as a result."