Renault safety breach: Workers exposed to dangerous equipment
Car manufacturer Renault has been fined after serious safety breaches relating to faulty vehicle lifts.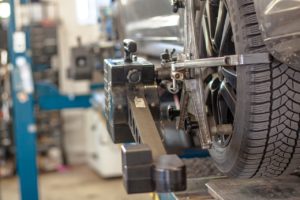 The HSE reports that Renault Retail Group UK Limited repeatedly failed to ensure that its vehicle lifting equipment at sites in Coulsdon and West London was maintained in an efficient working order and in good repair. This resulted in its workers using faulty vehicle lifts which put technicians in danger.
Investigating, the HSE found that Renault Retail Group UK Limited were warned that the vehicle lifts posed a danger to users but between 5 October 2015 and 29 September 2016 the company repeatedly failed to ensure its workers did not use the defective lifts.
Renault Retail Group UK Limited, Concord Road, West Avenue, pleaded guilty to breaching Regulation 5 (1) of the Provision and Use of Work Equipment Regulations 1998 (PUWER) and Regulation 10 (3) (a) of the Lifting Operations and Lifting Equipment Regulations (LOLER) 1998 and were fined £200,000 and ordered to pay costs of £17,217.84.
Speaking after the hearing, HSE Inspector Jane Wolfenden said: "These breaches could have led to a very serious incident and it is fortunate nobody was injured as a result.
"This case highlights the importance of maintaining work equipment in a safe condition in order to protect workers from danger."